Residential Project
Way Win has developed numerous residential projects across the city. We achieved what most others in the field dream of and this became possible only through sheer understanding of buyer's needs for a healthy surrounding, thoughtfully planned construction, providing best amenities, architecturally suiting the environment and everything else that makes a home a good home. We are thus in an envious position today because of the thorough professional dealings, consistency, and understanding the expectations.
Being trendsetters in building and promoting of buildings, we are equally adept at fulfilling not just the customer needs but also their fancies. Choosy buyers have found us most dependable and reliable, either for investment or for happy, comfortable living.
Purchasers come for an enquiry with tension; enter into an agreement with a smile, enjoy peaceful and comfortable stay in their own homes and are proud members of the Way Win family.
Projects Accomplished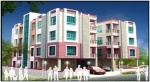 Santiniketan
Experience "Santiniketan" - a planet that exudes plush living in the most neoteric atmosphere in Siliguri. Nestled amidst lush green landscapes, the project is clubbed with plenty of lifestyle amenities.
View Details..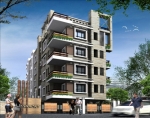 Dabgram
You live in an age where time is at a premium; where work robs you of those simple pleasures of life like unwinding or spending quality time with your family and friends.
View Details..